board-certified plastic surgeon
DR. KAHLIL ANDREWS
Dr. Kahlil Andrews is a board-certified plastic surgeon from Los Angeles specializing in plastic, cosmetic and reconstructive surgery.
At his location in Coralville, Iowa, Dr. Andrews' academic and technical achievements are only exceeded by his commitment to patient care. Whether they are seeking reconstructive breast surgery, outpatient injectable treatment, or a full-blown mommy makeover, Dr. Andrews gives his full attention and focus on achieving excellent patient outcomes.
MEET DR. ANDREWS
PLAY VIDEO
visulize your potential
CRISALIX 3D IMAGING
One of the hardest parts of getting cosmetic surgery is knowing what you'll look like after the procedure is done. Dr. Andrews can describe the procedure and the results perfectly, but being unable to see it can make some patients apprehensive. With the Crisalix 3D Imaging software, you can actually see a visualization of your "after" pictures.
At Dr. Andrews Plastic Surgery, we are proud to offer the Crisalix 3D imaging technology. This game-changing tool allows you to see your "after" before you ever schedule your procedure.
Learn More
Testimonials
"
I could not have asked for a better experience with Dr. Andrews Plastic Surgery. I had a mommy makeover which was quite an extensive surgery but never felt worried or concerned before or after the procedure. Dr. Andrews as well as all of the staff were friendly, professional, and responsive to all my needs. Nurses Stormy and Emma and Surgical Tech Natalie were great at my pre-op appointments, the day of surgery, and my post-op appointments. My results are amazing, better than I could have ever imagined! I 100% would recommend Dr. Andrews Plastic Surgery to my friends and family! – Heather W
Dr Andrews and his staff are very professional and were great to work with. I got a breast augmentation and I am so happy with the results! The recovery has been fairly easy and I am so happy with my decision to go with Dr Andrews. – Deborah Johnston
I was treated better and with more respect than in any medical setting, I have previously experienced. They were compassionate, knowledgeable, and informative. I strongly recommend Dr. Andrews and his very capable team! – Sophia Joseph
I went to see Dr. Andrews recently. The entire staff was welcoming and friendly. Dr. Andrews took the time to explain to me my options and answered all my questions. I can't wait to have my procedure. – Aleigha De Leon
READ MORE TESTIMONIALS
revive and enhance
MEDSPA SERVICES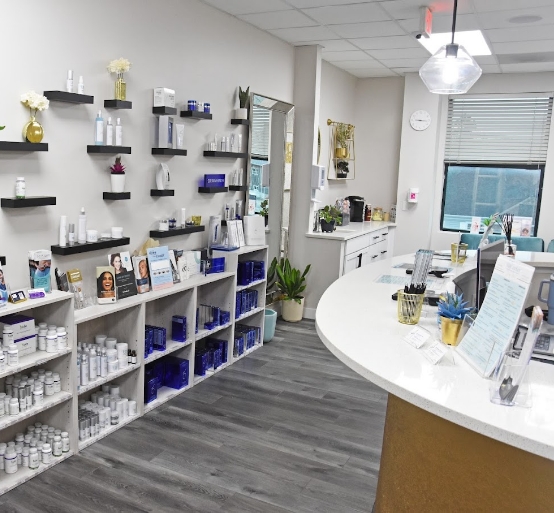 hydration. wellness. healing.
THE RECENTER
We tailor treatments to fit your wellness and aesthetic goals. Look and feel amazing with our variety of services in an intimate and relaxing environment. Get healthier in a space offering the comfort and care you deserve.
LEARN MORE
Specials, Blog and Financing